Skills
Planning, managing people, communications, full professional skills in spoken and written Mandarin and English; basic Russian and Italian skills; ability to turn original, creative ideas into disciplined organizations, with strong people skills.
---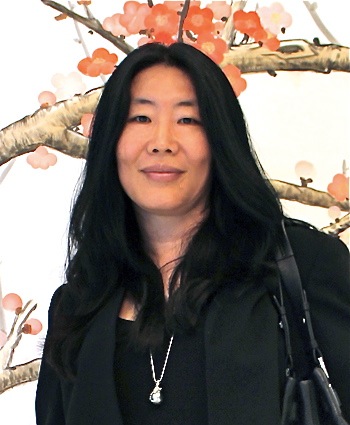 Experience
2015-present – Co-founder, and President of China Office, for Asia-Pacific Group, a business development group that assists Chinese investors in making intelligent long-term investments in America; and that assists American businesses in make intelligent long-term investments in China. Directed relations with units of the Ministry of Foreign Affairs, the Ministry of Commerce, with provinces of Shandong, Shaanxi and Anhui; with immigration agencies in Beijing and Shenzhen; with national trade development organizations; with national media including China Daily and CCTV; forming a joint venture company for trade and technology development with a group of magnesium mines and producers based in X'ian. Co-host of Understanding China, a live television broadcast produced by the ThinkTech Network.
2011 – Founder and President, Zhou Enlai Peace Institute, a non-profit educational effort based in Beijing. To recognize the leadership for peace that Zhou Enlai provided, to China and the world. As premier and foreign minister, Zhou has a reputation for principled, honorable and humble service, opening China's door to America, and the world.
Event producer for "The Right to Peace", a delegation of students and artists from China to the United Nations in celebration of International Peace Day; served as translator/interpreter for official UN documents and events.
Film producer of "Footsteps," a documentary produced in 22 cities about the history of Zhou Enlai; translation manager for the first English version of "My Uncle Zhou Enlai," published internationally by China International Publishing Group; author of a peer-reviewed article for Nankai University, Tianjin; Zhou Enlai School of Government. Chinese version here.
2010 – Founder and Vice-President, America-China Bridge. Citizen diplomacy program to create business, cultural and education programs in the United States and China. Purpose is to build international understanding and respect, the foundation for peace. Sponsor of "Investment Strategies for the New Century", a three-day intensive business seminar for China's government, educational and commerce leaders, presented by Mary Buffett, held at the Beijing Hotel. See http://www.americachinabridge.com (Chinese) or http://www.americachinabridge.com/en/ (English).
2002-2009
Honolulu, Hawaii: Founder, president, general manager, Blue Light Hawaii LLC; originated two innovative retail concepts, opened successful stores in the center court of the Windward Mall. Jade Gallery, high-end jade import business, collectable, antique and heirloom; As Seen on TV, consumer specialty items. Jade Gallery involves import/export and international ecommerce; see http://www.jadegalleryhawaii.com
2001
member of official Department of Business and Economic Development delegation from the State of Hawaii to China, accompanying Gov. Cayetano to Beijing
1994-1998
Honolulu, Hawaii: Travel reservations, air and cruise, bilingual translator, interpreter; group travel, tours, focused on Japan and China markets. Negotiation of contracts with vendors, co-ordination with airport, immigration. Posts included Travel Plaza, Skyway Travel, Aloha 7 (Land Operator), and East-West Global Tours (Marketing Director)
1991-1993
Saipan: Assistant General Manager for a travel and tourism group; daily operations, film showings, restaurant, golf; contracts, sales reports.
1982 – 1991
Beijing, China: Held several management and marketing positions in the early growth of the China international travel and visitor industry, in one of the first joint-venture hotels in the center of Beijing, in partnership with The Peninsula Group. In charge of organizing international business and diplomatic delegations to China, including those from USA, Canada, Australia, Italy, United Kingdom. Posts included Tienantan Hotel; Jianguo Hotel; Beijing Palace; won many performance awards.
---
Education
High School Diploma, Beijing School 168; College degree from Beijing Tourism College; literature and English courses at Windward Community College, Kapiolani Community College
---
Special Interests
Board Member of Hawaii's leading experimental dance company, IONA Contemporary Dance Theatre (http://www.iona360.com); winner of Poetry of Forgiveness award, Gold Medal, from the Hawaii Forgiveness Project; see http://www.hawaiiforgivenessproject.org/awards/poetry-winners.htm; columnist (business and Pacific Rim) for Global Woman Magazine, New York; http://www.globalwoman-magazine.com, writing about leading women of Hawaii.
A lifetime commitment to public affairs, international understanding and peace between America and China, and the Hawaii community.
References
* Roger Epstein, former partner at Cades-Shutte law firm, Honolulu; 808-389-0085
* Lin Fanlin, President, Beijing Moze Cultural Development, a division of China International Publishing Group
* Cynthia Ning, University of Hawaii, Professor, Chinese Studies; 808-956-2692
* Marcus Bender, president, Kai Vodka; 808-593-7731; http://www.kaivodka.com
* Michael North, partner at Pacific Royalties and Asia-Pacific Group; http://www.michael-north.com
* Jonathan Zhao, president, East-West Global Tours, Honolulu; 808-943-0988
* Hou Tianji, manager, Jianguo hotel, Beijing China; http://www.hoteljianguo.com; 86(10) 65002233
Experience: Chinese
---